With the help of our mobile app development services, you can express your idea in a digital way. Kwix Global Solutions is the best mobile app development company. With the rise in modern mobile technologies and its use, the use of mobile apps to establish successful business has now become inevitable. We build useful apps for all industry verticals for the purpose of attracting more business and generating instant profits.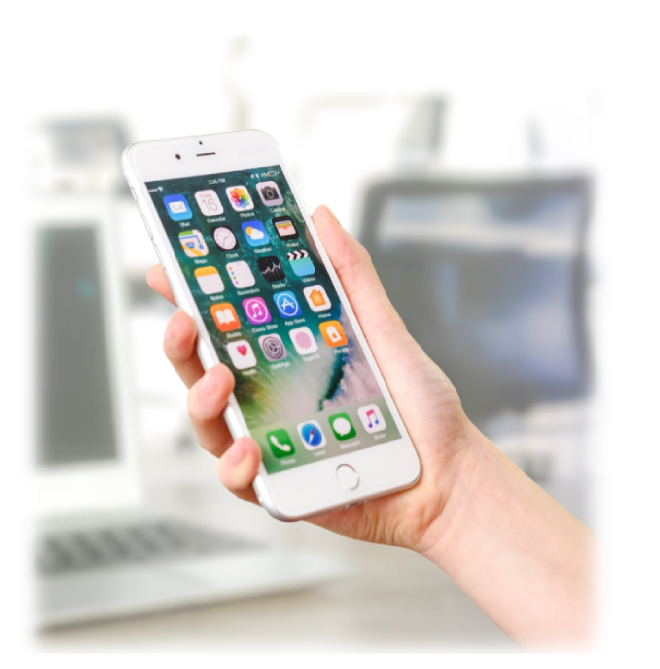 Futuristic: Our approach to a design that will suit your needs is simple and elegant. Our app design is a reflection of the same simple, graceful thought process!
Unique: We study the app designs of your competitors before designing one for your app so that we can design that unique, aesthetic UI for your app
What We Do As A Best App Development Company?
We are serving Android App development services as well as iOS App development services. With the implementation of the latest technology, we always aim to fulfill client requirements and strive to achieve the best customer satisfaction. Our skilled & dedicated Android team always aims to build attractive & well-operational Android/iOS apps according to the demand of clients at an affordable cost.
Convert your Next Big App Idea to Real App on Google Play Store with the skilled and experienced team of app developers with Kwix Global Solutions. Our team of top professionals, who possess expertise in developing custom mobile applications for iOS, Android, Windows, and Blackberry.
"I learned the fundamentals for programming, which is just what I needed as a first step for my career change."– Takayoshi Y
With iOS emerging as the de facto OS for Apple's flagship devices, it becomes imperative to consider developing a dedicated app for iOS users. Several socio-economic studies point out that the customers using Apple products have higher paying capacity and in turn are the right target for any business looking to grow.
Kwix Global Solutions helps you develop a native iOS app with bespoke requirements and functionalities to steer your business towards success. Our USP lies in solving complex challenges in a simple, logical manner.
Support Services: Our dedicated support team is at your beck and call. We deliver a full range of support services – from app maintenance and enhancement to version control.