A wireframe is the backbone of UX designing. It is a layout of a web page that display what interface elements will exist on key pages. Before we kick off any project, we create a wireframe first to communicate the layout of a page. This avoids the time-consuming process in deciding color and design elements and provides a visual understanding of a page early in a project to get the stakeholder and project team's approval on the proposed design before the actual creative phase gets under way.
At Kwix Global, through our expert Wireframe model services makes it easier for you to plan the layout of your proposed website or mobile application, according to how you want your users to process the information given in it. If you've yet to use Wireframing, it's time to get it under way and start experiencing the practical importance of it.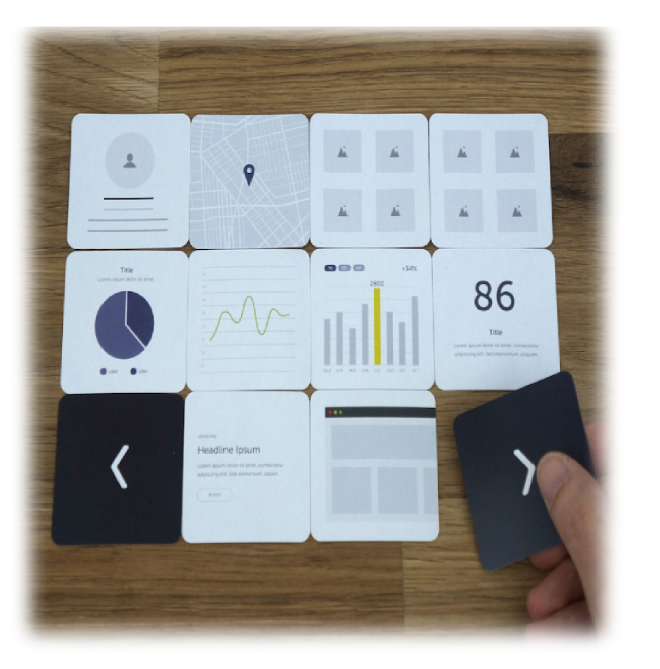 The Wireframe tools which we use make the process of knowing how to create an app or website, fundamentally easier, by visually stripping the product down and allowing focusing entirely on its functions and user interactivity.
Clients often like to have a firsthand demo to understand how your proposed app or website will work. But simply explaining to them verbally or through drawings and text leaves the vast majority of functions down to their imagination. Our Wireframe models can be extremely helpful in squaring that circle.
Wireframes are a vital part of any project and they usually come into the proposed project development straight after the initial briefing meeting with the client where we have produced sketches and brainstormed how best the designs would respond. We use the wireframes to communicate to the clients how we intend to approach the design structure and to discuss challenges or possible areas where we can improve upon.
After a series of conversations and deliverables we get client's approval on the wireframes and then a scope of work is created to explain exactly what we will be delivering and how our design will work responsively on different screens or what happens on the app when you click a certain spot. Through this, as designers, we can start to bridge the gap more and start showing better interpretations of how we propose and see the design working.
"The next big thing is the one that makes the last big thing usable."
– Jim Hodge
We adopt new Wireframing and prototyping tools which aim to put your wireframe into an interactive state as quickly as possible. At Kwix Global, we offer the best wireframe designing services to our clients. Our wireframe designing team is highly skilled and is well versed with the industry's requirements. Being one of the top wireframe designing companies we provide robust, customised and high quality mobile applications for businesses around the globe. Our standouts USPs in the field are:
Dedicated experts in wireframe designing services
Quality commitments in wireframe designing
Tempting design with interactive features
At Kwix Global, we provide wireframe design services based on client's project requirements. With this, we bring the visual representation of the primary requirements, enhance creativity, and reduce significant project cost for future phases due to less iteration required later.
Give your ideas a visual representation with our well-designed wireframes. Get an instant free quote now.