Stepping stone towards an Enterprise
Being a start-up is exciting and at the same time a bit daunting. One thing's certain and that's your cash flow, time and stress. We know first hand what you're going through and what needs to be done to get to the finish line. Our experience and knowledge ensure that you will get the best product for your start-up.  We have delivered more than 90+ start-up's solutions from Consultation, Design & Development and Launch to Marketing. To date, we have served clients across the world and have over 10+ featured apps and a lot of business-centric websites. We are here at your service to help your brand or business stay ahead of the competition. So, if you're looking for a proficient web and mobile solution provider, then you've come to the right place.
The Maintenance Challenge
We work for some of the top leading brands and enterprises to deliver solutions that help them enhance their overall performance. We know  how digitalisation of enterprises of different industry types needs to be done to evolve with the constantly changing market  trends. Being a top web and mobile app development company, we had the privilege of working with a wide variety of leading  brands, technology ventures, and enterprises. We have a huge clientele of entrepreneurs and enterprises along with the  Fortune 500 companies. Our success is strongly backed with our tech skills, in-depth domain expertise and quality services. We not only  leverage the full potential of emerging technologies and latest trends for the benefit of your brand and business, but we work  as our client's reliable partner.
When thoughts are put to action
So, you've got a great app idea that will change the world? That's great! Our team of experts can help you. We have extensive experience in mobile app development.
We are able to guide clients through the technology and platforms available to get the best possible mobile app. Our team of coders are the best in the industry and are adaptable and team oriented.
Having a strong team means meeting development timelines, minimising building and maintenance costs, which in turn, increases flexibility and delivers exceptional user experiences (UI/UX).
Since inception, we have been leveraging ground-breaking tools and techniques to ensure success and code quality. The apps we produce are designed specifically to have flexible user interfaces that can accommodate the wide variety of devices, screen sizes and resolutions, which is essential to the Android platform.
iOS App Development
Android App Development
React Native App Development
Web App Development
Open Source & Ecommerce
Cross Platform App Development
Blockchain Development
Who you are with branding
When it comes to branding it's extremely important to know your audience. Kwix Global have the best team of designers and Marketing experts to ensure your product shines and stands out from the rest. Your logo needs to pop, so that your potential customers remember your brand and your business. Making the first impression count. Our Strategy team drive your product flawlessly through the entire design process. Our goal is to make every app intuitive and easy to use, while integrating with the latest technologies to create innovative and effective mobile products.
UI/UX Design
Wireframe
Prototyping
Website Design
Mobile UI Design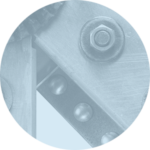 List the functionality, process of your idea. Sketch out and list all the requirements. Talk with our team to enhance your idea, then let us nurture and bring it to life.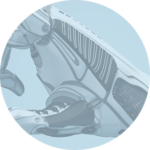 We create a road map, wireframes and designs the look and feel of your app (UI Design).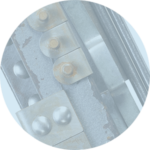 After wireframe and design stage has been approved, the team begins to code it, prioritising features based on your input. Regular communication, weekly updates will allow you to be involved as much or as little as you like.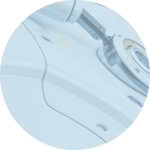 Your baby is born and is ready to step out into the world. It is now a living, breathing part of you, and it needs attention! We are here to discuss ongoing support for maintenance of your app. We are here to ensure your ongoing success.